Silk wedding corsages and BOUTONNIERES
Corsages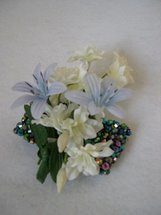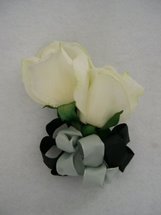 Chances are, you have some important women in your life: mothers, aunts, grandmothers, cousins, sisters, friends, even your wedding coordinator all deserve something special. Express your gratitude with a beautiful corsage as a way of recognizing your special relationship with them.
Corsages can be simple yet elegant, or intricate and exquisite. Choose a style and flowers that match your bouquet or customize them to match the style and personality of the woman it's for.
Blog posts about corsages
Want your guys to stand out? Set apart the special men in your life with a boutonniere crafted to honor them.
Blog posts about boutonnieres